Jim Ruta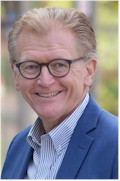 There is only one good reason to be in business – to become an ICON – the representative symbol of the ideal, in your industry. When you aim to be an ICON but miss, you can still be great. Jim Ruta reveals the magic of the ICON Protocol.
Jim developed the ground-breaking ICON Protocol from years of research to show how anyone can target ICON. ICON is more than the ideal, it is the formula acronym for it. All ICONs:
<![if !supportLists]> § <![endif]> INSPIRE new business with imaginative ideas
<![if !supportLists]> § <![endif]> COMMUNICATE the ideas to create action
<![if !supportLists]> § <![endif]> ORGANIZE their presentations and business for repeatability and
<![if !supportLists]> § <![endif]> NUMERATE their activity and results to improve.
All business development falls into one or more of these categories.
The ICON Protocol - "Ignite Your How!
Sure, it starts with why but unless you "Ignite Your How" you never reach ICON. Everyone has a "How"… How to Prospect. How to Present. How to Close. How to Service. How to excel. The ICON Protocol ignites your how so you become an ICON. Check out some recent praise:
"Jim, thanks for making me look good today. Your presentation was a great success. You are TOPS in my world." Jim Nicklaus, Farm Bureau Financial Services, Des Moines, Iowa
"Thank you for a powerful, jam packed, thought provoking, inspiring, and motivational presentation at our Circle of Excellence Las Vegas Conference. Your presentation was an outstanding success. Without question, you had our attention from your very first words to your closing remarks. You appealed to the veterans, the rookies, the life producers and the P&C brokers… well done!"
Robert Jackson, BF&M Life Insurance Company Limited, Nassau, Bahamas
"Jim Ruta is the only speaker we had last year that received a legitimate standing ovation. He's a pro and great to work with. Jim would be an excellent Opening Speaker for you!!" Mark Jones, President, NAIFA Houston
"It was a true honor and privilege to have you here in Omaha—you were absolutely AWESOME!!! You are not only a great Ambassador for the Life Insurance Industry—but your Passion and Belief System about who we are and the difference we make in our Clients' Lives is truly remarkable and an inspiration—thanks for bringing your Missionary Zeal to us today—we were blessed by your Message—it was timely and so refreshing in this day and age." Terry Headley, Past National President, NAIFA
Introducing Jim Ruta
They call Jim Ruta The Re-Energizer because he re-energizes audiences to ignite their how and become ICONs. He understands what it takes to inspire financial advisors and has done it. He's one of those rare speakers and coaches who learned the art of high performance from experience as both a successful agent from age 22 and as manager of one of Canada's largest insurance agencies in the heart of Canada's business district by age 40. He's coached thousands of advisors worldwide and know what advisors do to be Industry ICONs. He brings those secrets to you and your audience. He brings practice management, sales and management theory to life with high energy and enthusiasm.
Jim is one of Canada's leading life insurance and financial industry analysts, coaches, speakers and Emcees. He's been interviewed on national television and radio on consumer-advisor issues. He's host of the popular, weekly online program, "Ruta's Rules" at InvestmentExecutive.com seen by 30,000 advisors and his advice appears regularly in international media. He's highlighted some of the world's top advisor programs including the Main Platform of the Million Dollar Round Table before 8,000 advisors. He's written several best-selling advisor business development books and has a popular column "Corner Office Advice" at Insurance-Journal.ca.
Jim's keynote presentations focus on revealing the ICON Protocol to Financial Advisors and leaders. His most popular talks are:
<![if !supportLists]> 1. <![endif]> "The Magic of Selling Life Insurance like an ICON" where, using some actual magic he shows what ICON advisors do to lead the industry. He exposes the amazing opportunity that exists in today's life insurance market and why Advisors are missing the boat and their clients are sunk if they don't get on board.
<![if !supportLists]> 2. <![endif]> The ICON Prospecting Mindset" – ICON advisors don't go prospecting… they prospect as they go. Prospecting is part of everything they do. This presentation redefines prospecting and helps advisors of all tenures be better at it. Attendees takeaway the questions and tools they need to be "prospecting ICONs" and develop all the business they need to achieve their highest goals.
<![if !supportLists]> 3. <![endif]> "The ICON Protocol" is the ground-breaking program that helps all advisors target being an ICON. Jim shows how all advisors must follow the Inspire, Communicate, Organize and Numerate protocol to be their best. This simple protocol changes everything.
<![if !supportLists]> 4. <![endif]> "Follow-Up and Follow Through – The 10 Hallmarks of an ICON Advisor" explains how excellent client service is a savvy but very uncommon sales strategy and what it takes to build a business around it. It takes differentiation to a higher level.
<![if !supportLists]> 5. <![endif]> "Recruiting and Developing ICONs" – This presentation shows recruiting managers how to build great agencies by taking on the ICON Protocol and building and ICON Office. The sales and management icons of the future will come from the recruits of today. It's a serious job and rests squarely on the shoulders of today's recruiters. There are 5 specific steps and more than 30 ways for recruiters to build their attraction and selection skills and build great agencies of future icons.
Each of these talks are tailored to suit the needs of meeting producers even as late as at the event. Jim takes great pride in making sure that the content you expect is what you need and that you get even more than you hoped for.
If you have an event where you want to inspire your audience Jim's your man. He can do 50 minutes or three hours and anything in between. Breakout sessions are no problem either. He will also provide you with a promotional video for the event and an article to help build your organization.