Av Lieberman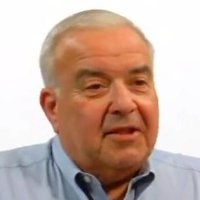 Av has spent nearly 20 years working with HR execs teaching mid/large sized companies how best to handle pre-retirement education and lifestyle transition planning.
He knows this industry inside and out and has had direct experience in it myself; previously I had a 28-year career in the life insurance industry and was suddenly downsized out of my job. It was a shocking experience for me. I had never been unemployed, and I had no exit strategy, no vision of what I wanted to do with the rest of my life. That event had a very nice silver lining as it was shortly thereafter I sought to provide a solution to others in the same situation and two decades later, I couldn't be happier with my role in helping others.
I'm a family man and regularly travel across Canada for business and personal pursuits.
About The Retirement Education Centre Inc.
January 1996 – Present (21 years 2 months)
The Retirement Education Centre (RECI) is an education, advocacy and research organization dedicated to helping employees and union members transition to the "New" Retirement. Our mandate is to provide the education and tools needed to help make the transition to the next stage of life. Through our workshops, an online transition program, modeling software, and other support material, we work with employees to develop a clear vision of their future.
RECI does not sell financial products or give advice. It is strictly in the business of education and training and provides its services to corporations, organizations, and unions. In the 19 years it has been in business the program has been delivered to thousands of employees and union members.
Because of the unique and value added nature of its Retirement Education and Lifestyle Transition Planning Program, RECI has attracted a number of well-known Canadian corporate clients. These clients have contracted RECI to teach this unique program to employees. A partial list includes: Toyota Motor Manufacturing of Canada, Cadillac Fairview Corporation, Toronto Hydro Corporation, Energizer Canada, Mennonite Savings and Credit Union, The University of Waterloo, Union, Union Benefits Plans Services, Manulife Financial, The Stratford Festival of Canada, and many more.