Mr. Jason Allen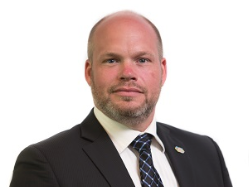 Jason has 19 years of Financial Services experience with sales roles including Competitive Analyst and Director of Marketing at the MGA level, and Life Marketing Manager for another insurer.
Jason is currently the Regional Sales Director at La Capitale since joining the company in July 2013.
Jasonís focus has always been on educating and training advisors to enhance their knowledge and increase their insurance sales.
Jasonís contact information:
Jason Allen
Regional Sales Director Ontario & Western Canada
Office: 905-795-2300 / 1-800-268-2835 Ext 55358
Cell: 905-407-6509 / 1-855-407-6509
Email: jason.allen@lacapitale.com