Mr. Gil McGowan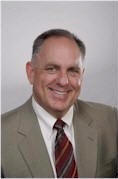 Gil McGowan's career in the financial services has touched on the majority of products and services offered by insurance companies, mutual fund companies, investment firms, banks and credit unions.
Over the past 30+ years he has worked with advisors and brokers across Canada. He has traveled to every province, territory and major city in Canada logging over 1,000 flights in the past 15 years. He has facilitated over 500 seminars and conferences.
Starting his career with Sun Life of Canada in 1980 he was given the objective to write 100 life insurance applications per year. While meeting this goal he began to prospect in the group market during the day. Utilizing referrals, networking, telephone campaigns and cold calling he placed over 90 new group plans within 6 years.
His career path moved to the mutual fund industry in the early 90's where he became President of Queensbury Strategies a MFDA dealer in Toronto where he participated in building a scratch dealer to 50+ financial advisors in three years.
The group market came calling again and he joined Mackenzie Investments as Senior Vice President, National Sales where he doubled the in force group retirement plans from 1800 to over 3500 in five years. Assets under management increased from $350 million to over $1 Billion in the same period.
As the saying goes "You have been on both sides of the fence". Gil's experience as an financial advisor / group broker for 18 years coupled with his 16+ years of head office sales management make him a very exciting and insightful speaker, motivator and trainer.